At our periodontal practice, we recognize that all of our patients are unique, and deserve to receive periodontal care that reflects their individual needs. Our team is committed to working with you and your family to create a positive, comfortable, and customized periodontal experience every time you visit our office.
Front Office
You will find our front-office team to be knowledgeable and sensitive to the questions and concerns you may have regarding dentistry, appointments, scheduling, and finances.
Lauren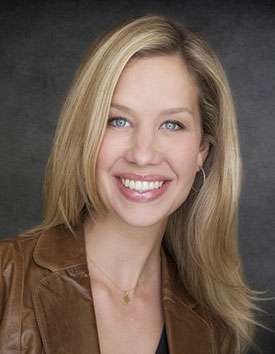 Office Manager
Lauren is our office manager. She keeps the practice running smoothly so Dr. Madigan and the team can focus on our patients' oral health and comfort. Lauren's dental experience started in 2006. She's bilingual and has worked as a medical/dental interpreter for medical and dental clinics in the Northeast and Southeast, as well as on international and domestic missions. Lauren joined us in 2017 and handles the office financials, human resources, and develops and implements systems and procedures. She loves getting to know patients and is thrilled to support Dr. Madigan and our team in finding solutions to help patients achieve their dental goals.
Lauren and her husband, Dr. Madigan, have two sweet and rambunctious boys who are avid flossers and ice cream aficionados. They love to go for hikes with their Toy Fox Terrier, Ziggy, who loves to steal socks, and Lily, a Border Collie and Great Pyrenees mix from Young Williams Animal Shelter. Lauren's time off is spent with family, pursuing writing and cooking projects, playing hymns on the violin, and admiring the beauty of the outdoors.
Andrea
Treatment Planning and Insurance Coordinator
Andrea is the knowledgeable and beautiful smiling face you will have the pleasure of meeting during your first consult with Dr. Madigan. Andrea will guide you as you schedule your treatment, helping to answer your questions throughout the process. Andrea has over ten years of expertise working with the nuances of dental insurance plans. Originally from California, Andrea has experience in Oral and Maxillofacial Surgery, General Dentistry and Periodontics. She has never met an insurance dilemma that she could not solve! With her Hawaiian ancestry, Andrea has found an appreciation and love for the southern hospitality here in East Tennessee. This so closely aligns with her "Aloha Spirit" and wonderfully welcoming personality. When Andrea is not advocating for our patients, she can be found playing with her dog, Archer, or working on one of her art projects, like refurbishing unique pieces of furniture.
Sara

Insurance and Financial Coordinator
Sara is a great asset to our team, bringing decades of surgical front office experience to our growing team! A true team player, Sara has learned various roles in our front office to be able to best serve our patients and help her fellow team members provide an exceptional patient experience. Sara is very passionate about sharing her knowledge and loves to spend her free enjoying her three beautiful daughters.
Erin

Patient Care Coordinator
Erin works in our front office greeting patients and fielding questions to ensure the best experience possible. A multi-faceted team member, she works closely with our referring dentists and community. She is responsible for organizing our new Dental Hygiene Study Club as well.
Marianne
Dictation Specialist and Communications Consultant
Marianne has been setting the bar for exceptional patient communication and care at Madigan Periodontics since 2001. She is responsible for the design and flow of our beautiful office, in collaboration with her late husband, Dr. James L. Madigan.
As a member of the first class of women admitted to Georgetown University, Marianne earned her Bachelor of Science degree in Language and Linguistics and later went on to work as a translator in the Federal offices of New York City, Atlanta and Boston. Marianne works diligently behind the scenes making sure that all correspondence exceeds expectations and is a true blessing to have as part of our team.
Clinical Staff
Our clinical staff provides a caring environment of high standards in safety and professionalism. We take great pride in providing patients exquisite care and service.
Dena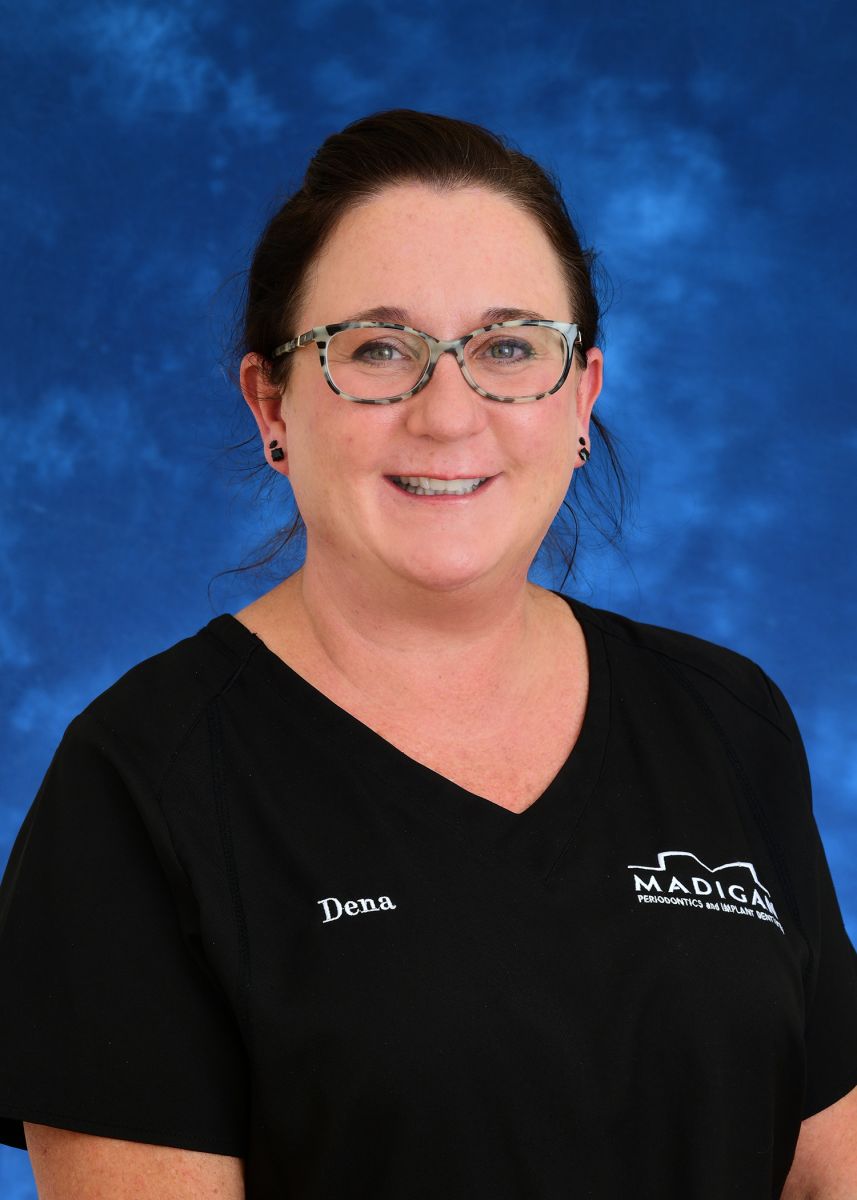 Surgical Dental Assistant
Dena graduated from Aristotle College in Indiana and became a certified dental assistant in 1992. She joined our staff in 2005 after working for several top-notch dental practices in Knoxville. Her knowledge and skill in periodontics and general dentistry are outstanding. Dena takes a genuine interest in our patients and treats them with respect and compassion. She very much admires the hard work and dedication of Dr. Madigan and the rest of our team.
Outside the office, Dena likes to read, hike, and be outdoors. Her priority is spending time with her family, which includes her very adorable puppy, Grayson.
Stephanie
Surgical Dental Assistant
Stephanie is our fun-loving and gifted surgical chairside assistant. Stephanie graduated Tennessee Technology Center in 1998 and has a diverse background of experience in her twenty-four-year career, ranging from general dentistry, endodontists, oral surgery and now periodontal surgery.
Stephanie helps with the whole patient experience at Madigan Periodontics. You will meet her at your initial consult and you will be lucky to have her as a surgical assistant alongside Dr. Madigan. Stephanie loves taking care of patients' needs and making them feel as comfortable as possible. When asked what her favorite part of dentistry is, she always says, "the patients."
When Stephanie isn't in her role as a "perio" superhero, she enjoys cooking, spending time with her family and her two beautiful boys; ages seventeen and eight. Whether poolside or in the beautiful mountains, she loves spending time outdoors. Stephanie doesn't know a stranger and loves a daily challenge.
Alina
Surgical Dental Hygienist and Clinical Liaison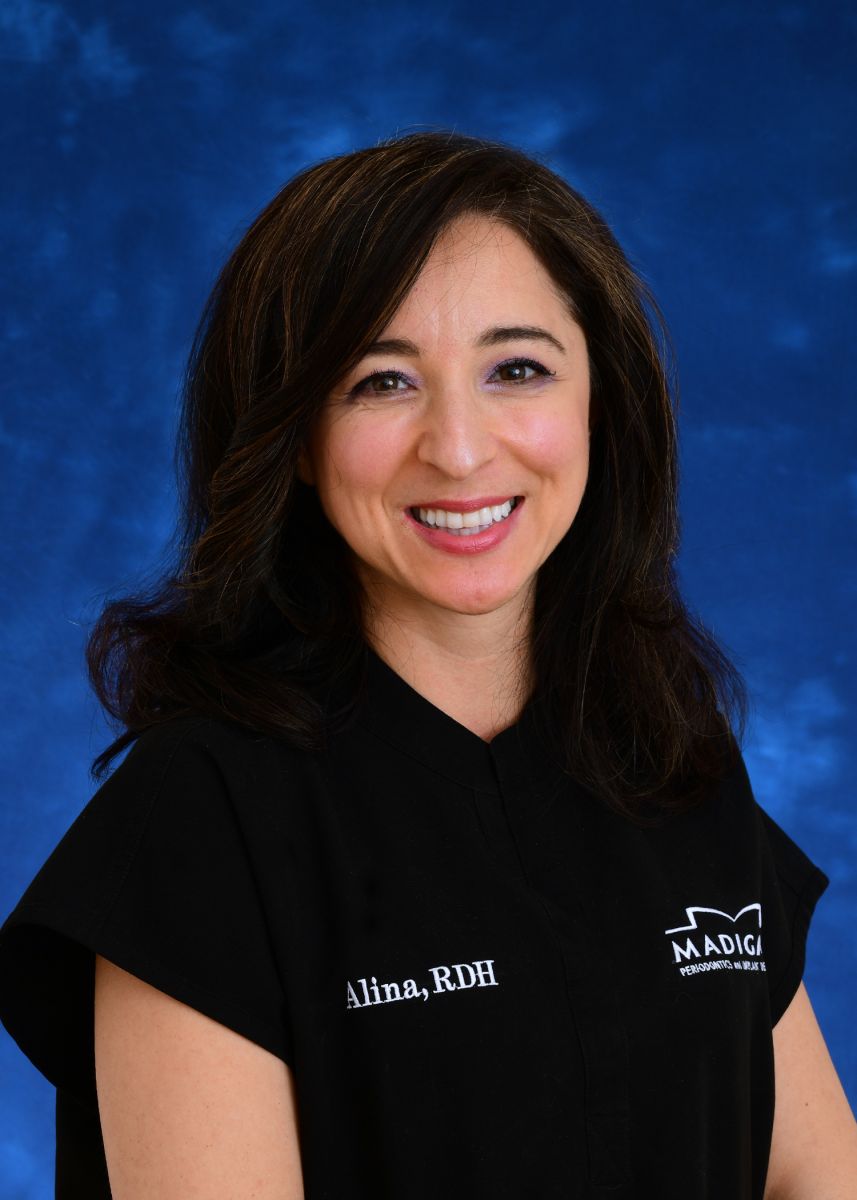 A true symbol of enthusiasm for the dental profession, Alina hails all the way from Bucharest, Romania. She has resided in Waterloo, Ontario, Canada, Florida, Massachusetts, Louisiana, and for the last six years, Alina has been calling Knoxville her "home away from home." Alina has a genuine interest in getting to know her patients. If you like to talk about history, travel, hockey, Cajun food, LSU football (Geaux Tigers!!), Romanian gymnastics, early music, fashion, and all things dentistry, she's your gal!
Alina has been practicing dental hygiene for over 16 years, but has been in dentistry as an assistant and patient care coordinator since 1998. Alina has a BS in Biology and a BA in History from Wilfrid Laurier University in Waterloo, Ontario, Canada and her dental hygiene degree is from the "Canadian Institute of Dental Hygiene" in Hamilton, Ontario, Canada.
Alina is not only a surgical dental hygienist at our practice, she is also Dr. Mike's clinical liaison. With such diverse clinical experience and a passion for educating patients and teammates alike, she is a great resource if you have any clinical questions. A true "Jane of All Dental Trades," Alina is often spotted (in her beloved polka dots!) educating patients on oral hygiene, doing periodontal maintenance appointments, assisting Dr. Mike in surgery, answering phone calls, coordinating meetings with our favorite referring dentists, and sharing a smile with our patients and team.
Alina loves nothing more in life than to spend time with her husband, Marius, who is the Director of Choral Activities and the Chair of the Fine Arts and Communications Department at Tennessee Wesleyan University in Athens, TN. Together, they are kept in line by their little two-year-old cat Athos, a true Muskateer, not just by name.
Svetlana
Registered Dental Hygienist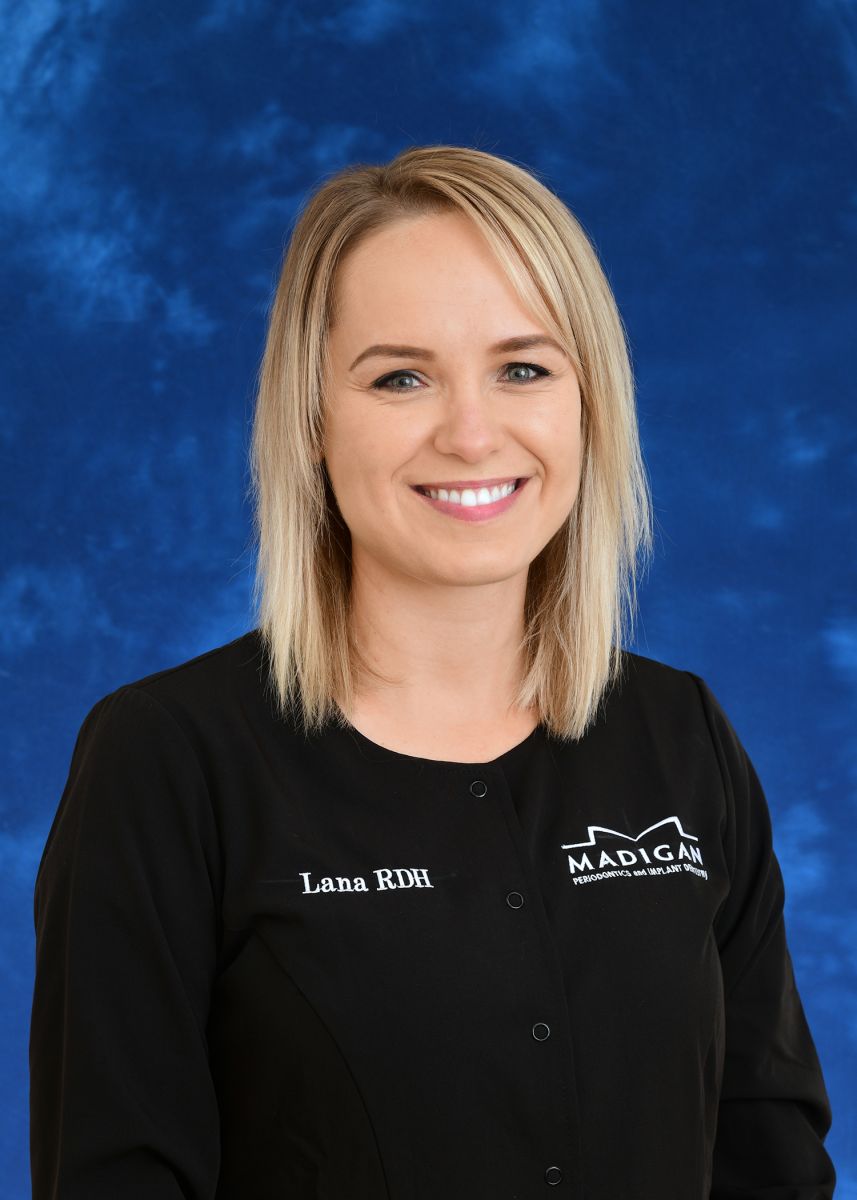 Svetlana "Lana" graduated from the Dental Hygiene Program at the University of Alaska at Anchorage in 2017 and has loved encouraging her patients to be in their best oral shape possible! Lana has a gentle way about her that compliments her professional training as a periodontal hygienist in our practice. Lana moved to Alaska from Russia at an early age and recently moved to the Knoxville area after twenty-three years in Alaska. Lana loves to spend time with her family when she is not improving the oral health and smiles of our patients. She has two boys and four girls with her husband, and they love to play Catan as a family. She is always brightening special occasions at Madigan Periodontics with her amazing homemade desserts and joy. When you come in for your next appointment with Lana, ask her which mystery movie she has most recently enjoyed!
Hannah
Registered Dental Hygienist
Hannah is our bright shining periodontal hygienist that has a passion for serving patients that is as big as her smile! Hannah joined our practice in 2022, as part of our clinical team while she was finishing hygiene school. Hannah graduated at the top of her class.
Hannah's favorite part about being a hygienist is that she loves the feeling of being able to care for people. She has a great passion for educating patients on different oral hygiene techniques.
Anna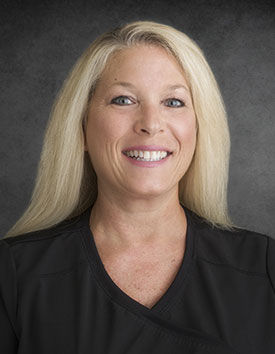 In Memoriam
We remember our charismatic and beautiful hygienist, Anna, who was an integral part of both Dr. James' and Dr. Mike's team since 1997. Anna deeply enjoyed the relationships she formed with our patients, many of whom she had known for over 20 years. Our prayers are with her husband Mike and their sons, Alex and Baylor. Our lives and the lives of our patients that were blessed to know Anna will be forever filled with Anna's sunshine and laughter.
Lily
Therapy Pup in Training and Perio Paw Patrol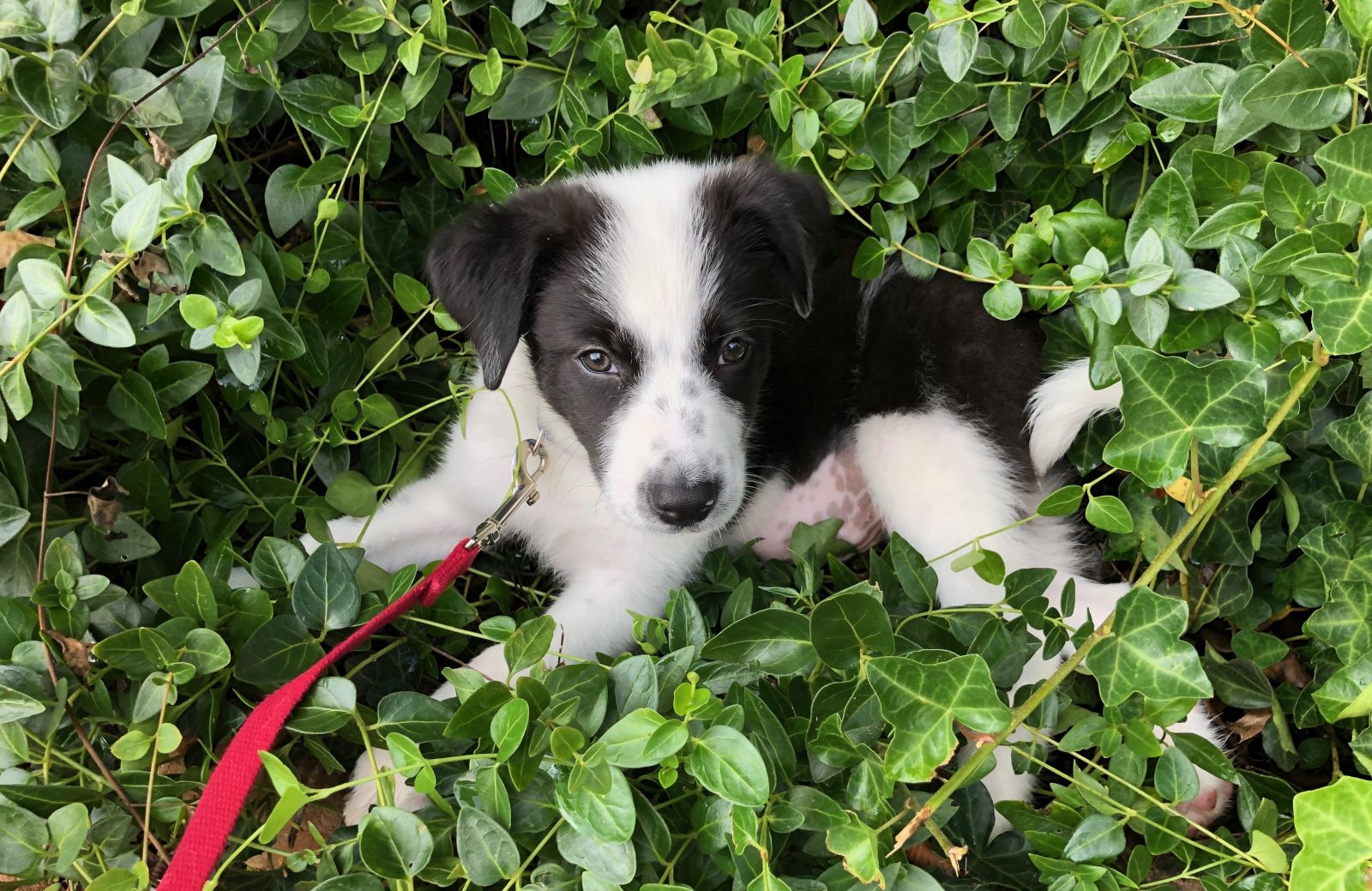 Lily has been a fixture in our office on most days since Summer 2019 and is known for stealing lunches and hearts! She is a mix of half Border Collie and half Great Pyrenees from Young Williams Animal Shelter. Lily is a gentle reminder for all of us to be patient with ourselves and each other as she brings joy to our fun-loving (and dog-loving!) team. If you hear a bark, it might just be Lily talking to a bird from her home away from home in the kitchen. Please let us know if you'd like to meet her, she loves meeting new friends!