At our periodontal practice, we recognize that all our patients are unique, and deserve to receive periodontal care that reflects their individual needs. Our team is committed to working with you and your family to create a positive, comfortable, and customized periodontal experience every time you visit our practice.
Front Office
You will find our front-office team to be knowledgeable and sensitive to the questions and concerns you may have regarding dentistry, appointments, scheduling, and finances.
Shannon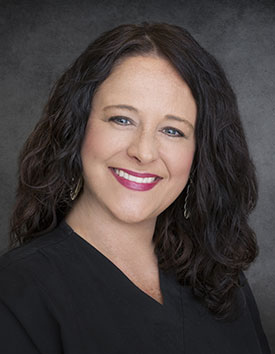 Financial Coordinator / Treatment Plan Coordinator
Shannon joined our practice in 2017, and brought two decades of exceptional patient care and diverse experience with her. During her 20-year dental career, she has worked in office management, insurance and financial coordination, and all other facets of the dental administration field. In addition to presenting treatment plans and financial options, Shannon enjoys interacting with patients and seeing the difference our team makes in every patient's smile. She shares a vision with Dr. Madigan, which is to provide the quality of care that our patients deserve.
Shannon married her high-school sweetheart and has a teenage son named Isaac. When she's not in the office, Shannon enjoys spending time with her family, reading, being outdoors, and decorating her new home.
Victoria
Patient Care Coordinator
Victoria has never met a challenge she didn't like! She started her dental career in 1989 as an assistant and still loves being part of a patient's transformation to a healthy smile. Victoria is highly organized and methodical in her front office role. Her favorite part of the day is getting to know our patients by sharing in a good laugh and working alongside her close teammates, whom she refers to as family.
Outside of work, Victoria is often seen enjoying her 10 grandchildren, tending a friend's horse farm or planning her next beach trip.
Lauren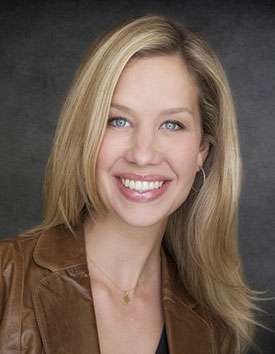 Office Manager
Lauren is our office manager. She keeps the practice running smoothly so Dr. Madigan and the team can focus on our patients' oral health, comfort, and smile. Lauren's dental experience started in 2006. She's bilingual and has worked as a medical/dental interpreter for medical and dental clinics in the northeast and southeast, as well as on international and domestic missions. Lauren joined us in 2017 and handles the office financials and human resources, and develops and implements systems and procedures. She loves getting to know patients and is thrilled to support Dr. Madigan and our team in finding solutions so patients achieve their dental goals.
Lauren and her husband, Dr. Madigan, have two smart and rambunctious boys, plus a dog, Ziggy, who loves to steal socks. Lauren's time off is spent with family, pursuing writing projects, and exploring the outdoors.
Clinical Staff
Our clinical staff provides a caring environment of high standards in safety and professionalism. We take great pride in providing patients exquisite care and service.
Brittany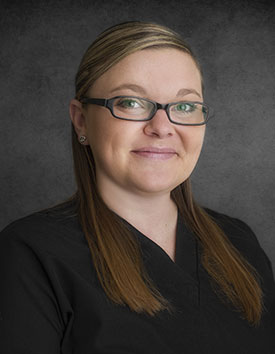 Dental Assistant
Brittany graduated with honors from her dental assisting program in 2012. Before joining our practice, she spent a year of her dental assisting career in the periodontal field and four years in endodontics. Brittany gives exceptional care to our patients and helps them achieve their smile goals by prepping patients, treatment rooms, and instruments, and assisting Dr. Madigan in delivering treatment. She consistently goes above and beyond to give the best care possible to all our patients.
Brittany married her high-school sweetheart. They have a young daughter and a dog to keep them busy at home.
Dena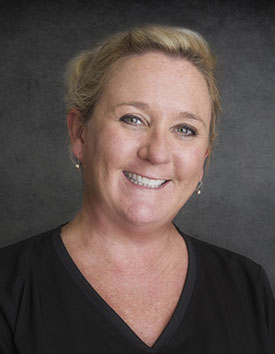 Dental Assistant
Dena graduated from Aristotle College in Indiana and became a certified dental assistant in 1992. She joined our staff in 2006 after working for several top-notch dental practices in Knoxville. Her knowledge and skill in periodontistry and general dentistry are outstanding. Dena takes a genuine interest in our patients and treats them with respect and compassion. She very much admires the hard work and dedication of Dr. Madigan and the rest of our team.
Outside the office, Dena likes to read, hike, and be outdoors. Her priority is spending time with her family, which includes adorable puppy, Grayson.
Elí
Registered Dental Assistant
Elí provides chairside assistance to Dr. Madigan and helps our patients during procedures. Elí maintains sterilization, takes X-rays, and educates patients about procedures and home care. She finds it rewarding to have a direct role in the process of helping people to live healthier, happier lives.
When Elí is not hard at work serving our patients, she is at home cooking a delicious meal and enjoying time with her son.
Anna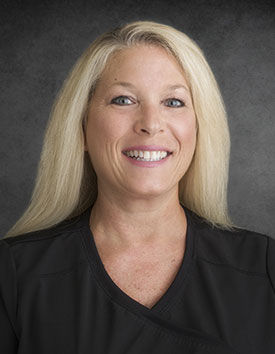 Registered Dental Hygienist
Anna has been with our office since 1997 after starting in the dental field in 1983. Anna provides periodontal therapy to help patients achieve and maintain optimal oral health. She also provides education, and encourages patients to develop healthier habits and stronger home dental hygiene practices. Anna enjoys the relationships she forms with our patients, many of whom she has known for 20 years, and likes catching up on the latest news during visits. She appreciates her fun and friendly coworkers and being part of a team that improves smiles and lives.
Anna and her husband Mike have been married for more than 20 years. They have two adult sons, Alex and Baylor, as well as two Miniature Dachshunds, Bubba and Bella. Outside of work, Anna enjoys traveling and Tennessee football.
Sara
Registered Dental Hygienist
Sara joins us from Atlanta, Georgia and brings with her two decades of hygiene knowledge and expertise. Sara provides compassionate patient care while forming a relationship with each individual patient to create trust and provide education on oral and overall health. She enjoys building relationships with her patients and helping them to save their teeth.
Sara has two energetic boys and has just added a sweet puppy to her family!